Meets Every Tuesday Morning 10:00am-2:00pm
*childcare provided with rsvp
Sew Thankful is a weekly gathering of volunteers who come together for service, fellowship and fun! We meet each Tuesday morning to sew various items of apparel for needy families, primarily dresses and accessories for young girls.
croch2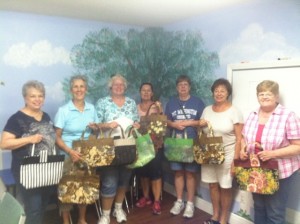 IMG_1716-300x224
th
th (1)
croch3
sew2
IMG_1607_2-300x224
IMG_1581-300x224
sew3
croch
IMG_1669-300x224
crech
th (2)
A newer group for ladies who enjoy knitting and/or crocheting is meeting on Tuesdays with the Sew Thankful group. This group is for anyone who already knows how to knit and/or crochet and for anyone who would enjoy learning to knit and/or crochet. There are forms on the name tag table to fill out with your phone# and email, or contact Sharon Nelson-Long at 693-9815.
To Make Him known among the nations
(Acts 1:8) "But you will receive power when the Holy Spirit comes on you, and you will be my witnesses in Jerusalem, and in all Judea and Samaria, and to the ends of the earth."
One of the Core Values of Fort Myers Evangelical Free Church is:
We believe it is God's desire for each member to understand and work to fulfill "The Great Commission", which is "go and make disciples of all nations, baptizing them in the name of the Father and of the Son and of the Holy Spirit, and teaching them to obey everything I have commanded you." (Matt. 28:18-20)
Kevin and Danielle serve in Kenya with AfricaHope. Kevin is working within the Education Development (ED) and Orphan and Vulnerable Children (OVC) divisions of AfricaHope. Danielle is primarily a stay-at-home mom homeschooling their kids and developing relationships from the home, but with a consulting role within the Health Development division of AfricaHope.
​
Evangelical Free Church: Romania. FMEFC is their home church.
​
Keith and Judy Anderson serve Latin America from Costa Rica.Evangelical Free Church: Latin America Training Network
Fort Myers Evangelical Free Free Church